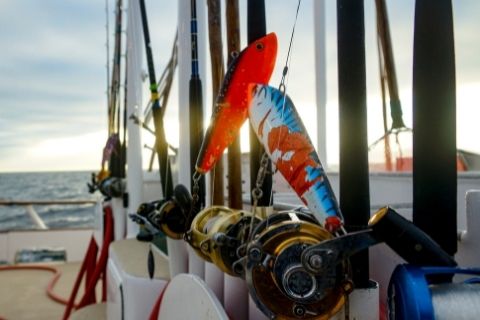 Congratulations! You're engaged and ready to plan your "last rodeo" with your friends. Bachelor parties are more than waving goodbye to your single life. They're an event to create unforgettable memories with your lifelong friends as you walk into a new chapter in your life. There are endless ideas for trips you can take to celebrate your engagement, but why not go on a fishing trip in Cabo San Lucas? Would you rather relax on the most beautiful beaches and explore the deep blue sea or spend your day gambling your money away?
Here is why you should go deep-sea fishing for your bachelor party.
Explore the Deep Blue Sea
The most obvious reason you should go deep-sea fishing is the beautiful ocean. You get to spend the entire day on a private boat, exploring the sea and relaxing in the sun. There is nothing better than breathing in the ocean air while listening to music on your private boat and enjoying the company of friends—instead of annoying tourists.
Discover the Wildlife
It doesn't matter what you're fishing for; you will see plenty of sea creatures when you're out at sea. Make sure to snap pictures or videos of pods of dolphins, sea turtles, or schools of fish waving hello to your boat! Discovering wildlife is part of the deep-sea experience.
Create Unforgettable Memories
Memories of deep-sea fishing with your best friends will last forever. Whether your friends are expert fishers or just learning, the event will be unforgettable. When you go deep-sea fishing, you might share life lessons or hilarious moments between you and your friends. Either way, this fishing trip will be memorable.
Enjoy Bonding With Your Closet Friends
Bonding with your closest friends on the ocean while starting a new chapter in your life is a beautiful thing. These friends have been by your side through life's twists and turns, and now they will see you marry your partner for life. Deep-sea fishing is an excellent way to bond with your friends, break down barriers, and reminisce on how far you all have come.
You should go deep-sea fishing for your bachelor party. Skip the typical bachelor party; do something more relaxing, and create unique experiences with your friends. Book your fishing trip in Cabo San Lucas with Book Now Adventures for unforgettable memories.