Snorkeling Is Something You Might Want to Do While in Cabo and Here's Where You Can Do It.
Most Cabo San Lucas vacations will include snorkeling, at least if you're the adventure-loving type. Cabo has renowned beaches that are swimmable, but some are deeper and perfect for a snorkel excursion thanks to the crystal clear water.
There is a wide variety of animal and plant life in the waters of Cabo that means that you have a lot to explore in terms of marine life. All you need is the proper snorkeling gear and the right location. Here are some of the ideal spots to snorkel in while in Cabo San Lucas.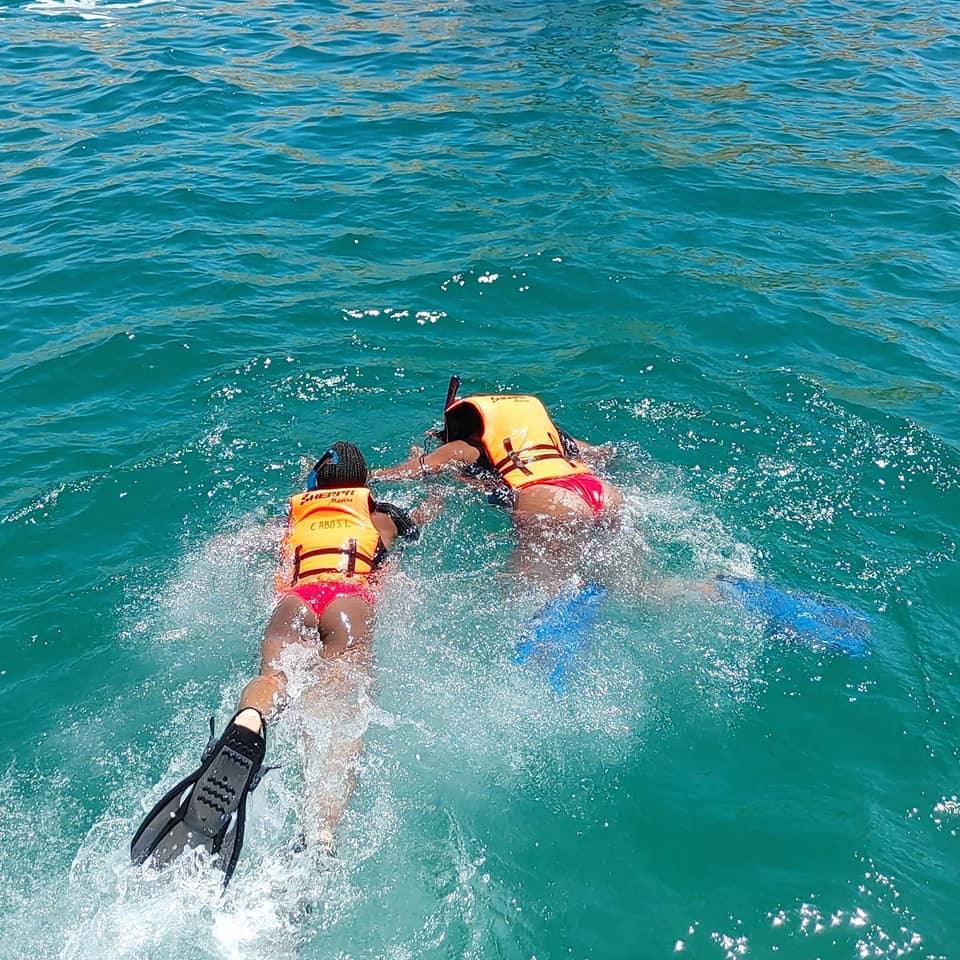 Cabo Pulmo
This is the only location in the Sea of Cortez that has a living coral reef. It's a marine preserve that has remained unspoiled and is located about 2 hours from Cabo, away from crowds. It's a designated location in Cabo, by the Mexican Government, to be a National Marine Park. It's important to snorkel with caution here during windy weather because the water can get pretty rough.
Santa Maria Bay
The waters surrounding Santa Maria Bay are typically calm, and it's common for people to snorkel here, especially if you're looking to avoid big crowds. The Santa Maria Cove has crystal clear waters which make it possible to see brightly colored fish from a great distance. Rugged rock formations border Santa Maria Beach and also help protect the clear water.
Pelican Rock and Lover's Beach
This is one of the rock formations close to the Arch of Cabo and the location has quite a few water taxis that cross the region regularly. It's a place that offers amazing snorkeling experiences, but keep in mind that the water can get a bit choppy.
Lover's Beach has smooth and calm water on most occasions which is ideal for both snorkeling and swimming. Plus, there is a lot of marine biodiversities in the waters.
If you want to schedule a snorkeling excursion in Cabo San Lucas, B.C.S, call Book Now Adventures at +1 909-328-0889 now!