Many People Go to Cabo Between December and April, Which Is the Perfect Time to Go Whale Watching. Come Aboard the Ideal Cruise!
Los Cabos is known for being a beautiful vacation destination, it's serene beaches, along with popular activities like whale watching. If you are visiting Cabo throughout December or April, you will be able to catch the whale season. This time is when the whales are the most active and when the chance of seeing them is between 90 and 95%! Sure, you may be able to sit on the beach and look out into the ocean and see some peaking above the water. However, nothing compares to being up close and personal with the whales while on a boat cruise with Book Now Adventures!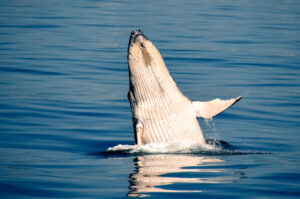 Fun for the Kids
When vacationing with the kids, you are often looking for something to do that will be fun for everyone. This can be hard, but not when you can go whale watching! The kids will be able to enjoy the sight of these enormous sea creatures and learn about their habitat in Cabo San Lucas, B.C.S. All of this will be done while having fun out on the water and enjoying some fantastic views.
 Alone Time for Two
If you are just on vacation with your significant other or are merely looking to have some alone time away from the rest of the family, going on a boat cruise is the ultimate way to relax and enjoy. You can catch some beautiful scenes while on the water during a sunset cruise and even spot some whales while enjoying a glass of champagne. 
 You can take advantage of whale season while you are in Cabo and ensure that you see these creatures while you are here. Grab your friends and family as the fun awaits, and there's tons of it to have.
 If you are interested in going whale watching, be sure to schedule your boat cruise with us by calling +1 909-328-0889 now!