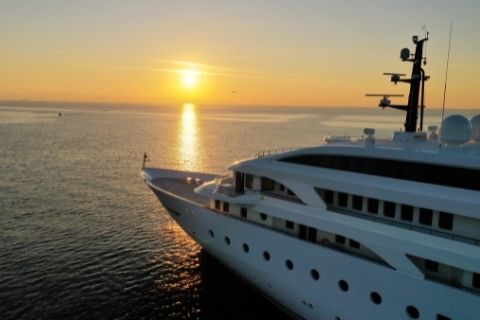 When heading to a tropical paradise for a birthday getaway, it's best to know a few things to do before setting foot on the vacation destination. You'll have a lot of opportunities to make the trip special, so it's ideal to have an itinerary of what you want to do and what's available. Be aware of some of the best ways to celebrate a girl's birthday in Cabo San Lucas.
Explore What the Nightlife Has To Offer
Cabo San Lucas offers a wide variety of entertainment after the sun goes down, from small, intimate bars to lively clubs. When you're with a group of friends, you'll have enough options to make sure everyone can agree on a venue to attend for the night.
By walking the streets, you'll come across whatever you want for the night, and Cabo will give you enough options to mix up your nightly adventures for your entire stay.
Look for Experiences During the Day
It's not just the nightlife that's active; there are plenty of things to do and places to go while the sun's still hanging overhead. There's no shortage when it comes to restaurants; Cabo has many authentic restaurants of local cuisine, providing Mexican dishes to satisfy your palate.
Cabo also has a number of art galleries and museums, allowing you to check out and appreciate the local culture surrounding the arts. There are plenty of festivals and social gatherings throughout the year, whether it's a jazz festival or a hard rock concert.
Enjoy Yourself on a Sunset Cruise
If you don't want to spend all your time on land, you can set sail on a sunset cruise to enjoy the water. These cruises allow you to take in the scents of the sea, admire the natural beauty of Cabo away from land, and do it at your own pace.
You can charter your own luxury sunset cruise in Cabo to explore at your leisure. Spend hours on the water, watch for the creatures of the sea, or sunbathe to your heart's content.
Find What You Love
Finding things to do for a girl's birthday in Cabo San Lucas can be as easy as you want it to be. Plan your trip ahead of time and find out the local events taking place during your stay. You'll have everything you could want in a birthday getaway, whether it be food, entertainment, or relaxation.