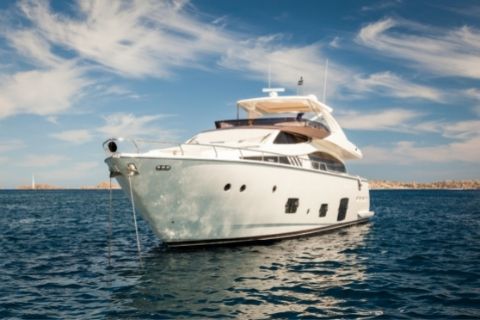 Going on a private boat ride in the gorgeous waters of Cabo San Lucas never ceases to excite individuals. Feel the hydrating breeze hit your face while the sun gleams as you coast across the beautiful sea. Sounds fantastic, right? The experience is even better when you're following the essential safety precautions on the boat. Here are six tips for staying safe on a private boat excursion.
Book With a Respectable Company
The most important tip for staying safe on a private boat excursion is to book with a creditable company. You want to book with a company whose number one priority is keeping passengers safe. It shouldn't only focus on making a quick buck.
Book Now Adventures is a reputable company that takes pride in having the best private boat excursions in Cabo San Lucas. Our top priority is that you're safe and enjoying your time.
Always Check Weather Beforehand
It's always best to check the weather before your boat day. Nothing is worse than getting ready for a beautiful, sunny outing and realizing it's raining. Never assume; always check the weather to ensure the skies are clear.
Make Sure You Dress Appropriately
You should always wear the appropriate footwear and clothing when boarding the yacht. As the boat sails, its surface can become slippery. To prevent falls and accidents, you should wear waterproof shoes with excellent traction. Alternatively, you can opt to stay barefoot, which is the safest option.
As for clothing, the weather can play a role in what's appropriate. Avoid wearing heavy clothing during the hotter months, and bring a light sweater for cooler nights. Don't forget your sunglasses and sunscreen!
Understand the Passenger Safety Procedures
Before starting your private boat excursion, the captain will present you with all the safety rules and regulations. You need to ensure that you're paying attention to the guidelines to be aware of the actions you might take in case of an emergency. This is the time to check if the life jackets onboard fit all passengers.
Have a First Aid Kit and Medicine on Hand
You should keep a first aid kit stocked with the necessary items in case of an accident or incident. Boat rides often trigger seasickness, so it's wise to bring motion sickness medicine that will help curb nausea.
Celebrate Responsibly
We want you to have a fantastic time while you're aboard our boat. However, we want you to celebrate responsibly. Don't overdrink to prevent any mishaps or accidents.
The key to having a good time is staying safe and being responsible. Use our tips for staying safe on a private boat excursion to ensure that your next trip is flawless.