While Whale Watching in Cabo, You're Going to Want to Know Some Interesting Facts About These Marine Life Creatures.
While on a yacht or snorkeling adventure in Cabo San Lucas, chances are that you might come across a couple of whales if you're lucky. However, even if you don't see them by chance, there are still ways to get up close and personal with them. One of the ways is if you go on a special whale watching tour.
Watching whales is one of the huge things in Cabo that even locals do. It's common for people to see them since there is a 90-95% chance to do so while on the water, especially during whale watching season. Below are a few facts about whales that you might find interesting, especially before your excursion.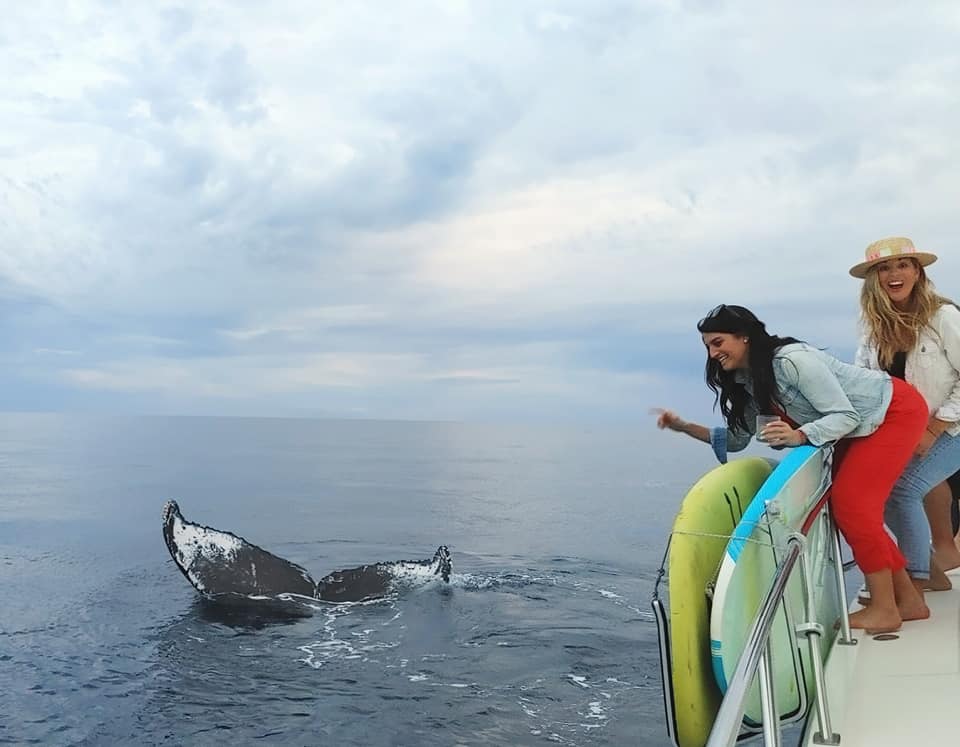 The Sea of Cortez and the Pacific Ocean meet up in Cabo San Lucas which creates a junction and this is what brings them closer. The Sea of Cortez is where many giant whale species live.
Humpback whales are commonly found in the Sea of Cortez and that's partly because of the bottleneck attraction from the Sea of Cortez in the winter. The humpback whale is more curious and approachable.
The most perfect time to go on a whale watching tour in Cabo is between December and March.
Even though watching the whales is common, it's crucial to also follow the rules during the excursion.
Whales will oftentimes express their joy and delight by squealing.
Aside from whales, there are also Whale Sharks that are swimming in the Sea of Cortez.
It's simple to protect the whales since all you'll need is to work on recycling and throwing away garbage properly.
If you're ready to schedule your whale watching excursion, be sure to contact us. Count on our team in Cabo San Lucas, B.C.S and Book Now Adventures to provide you with all that you need. Call us at +1 909-328-0889 now!