Snorkeling is an activity that can be fun for the whole family, and Mexico has some of the best spots to do it in the world.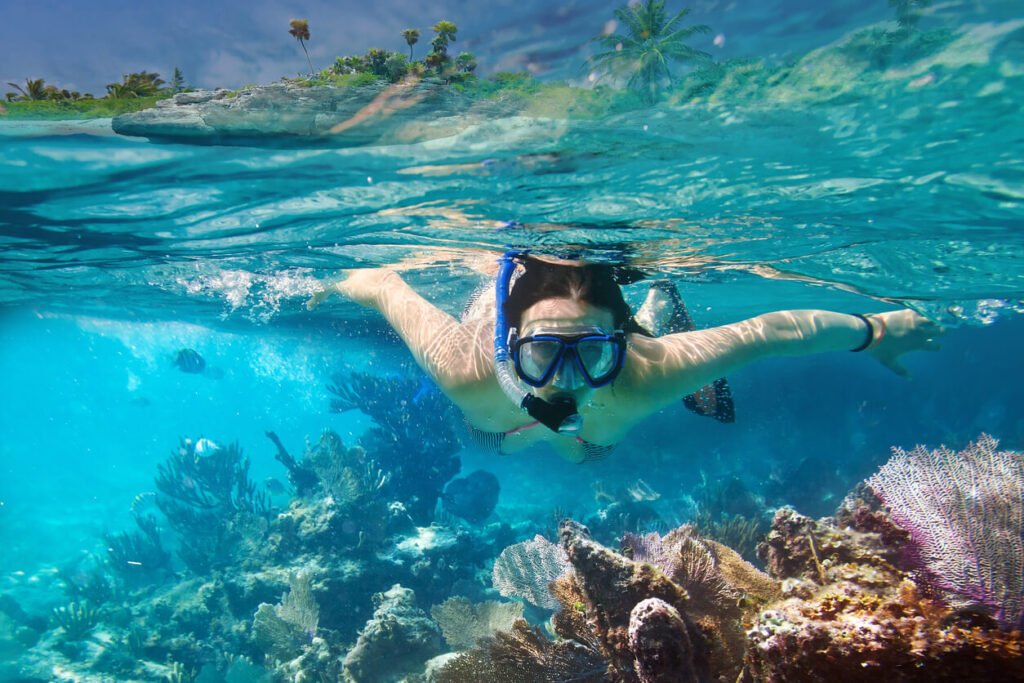 Snorkeling and scuba diving are just two of the most popular activities that people take part in when vacationing in Mexico. Mexico is known for having crystal clear water, colorful fish, and warm temperatures year-round, which make it perfect for these kinds of activities. Pretty much anyone can snorkel using minimal equipment, which is what makes this activity ideal for the whole family. There are some fantastic spots in Mexico that are perfect for the adventure.
Cozumel
Cozumel is 30 miles long and 10 miles wide. It has clear water and prime underwater viewing conditions. You can bring your equipment or rent some. Keep in mind that beaches with a lot of sand that is ideal for lounging might not be best for snorkeling. However, the natural beaches with rocks and seaweed are typically where the various fish like to reside.
Cenote Dos Ojos
Mexico has a lot of cenotes, which are giant water sinkholes. The cenotes offer a different snorkeling experience since they contain freshwater fish, which can vary from those that are found in the ocean. This cenote, in particular, is made up of 2 sinkholes that are connected, and snorkelers can often swim through.
The Sea of Cortez
The Sea of Cortez in Los Cabos is nicknamed "nature's aquarium." There is a ton of sea life to explore, and when you go snorkeling with Book Now Adventures, you'll even get the chance to go swimming with sea lions. The Sea of Cortez itself has a lot of different spots that are ideal for this activity, and you can rent a boat to explore them all.
To reserve your snorkeling adventure in Cabo San Lucas, B.C.S, make sure to call us for an appointment at +1 909-328-0889!