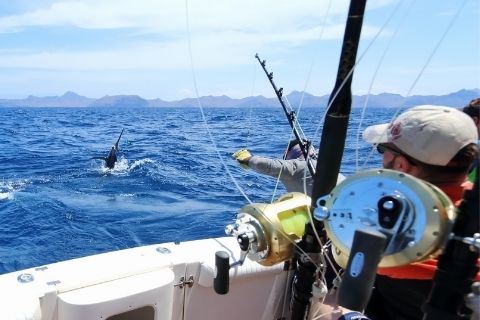 Deep-sea fishing is a very comforting pastime. People who are enthusiasts of fishing know how rewarding this activity is. It requires patience, skills, and some know-how on the right angling. And, of course, one should have the heart for adventure. The benefits of pleasure deep-sea fishing are numerous and include seeing vast types of fascinating fish, staying energized, being proud of what you accomplished.
Here, let us discuss Cabo deep-sea fishing charters, where most anglers frequently enjoy pleasure fishing, whale watching, snorkeling, and freshwater shore lunch. Is it worth it? Definitely! Here's why.
Remarkable Fishing Experience
When you catch a fish, it gives you a pleasurable experience, but when you go deep-sea fishing and hook new classifications of fishes, they become trophies, and you have the bragging rights as a memory to treasure.
You Are Up for New Challenges
It is no longer the usual fishing you do, but when you have prized catches like marlin, snapper, tuna, and more, you accelerate the challenge. You have every opportunity to catch bigger fish and explore new classes of fish to reel in. Your day will start amazing, and the trip will not only provide you with immense satisfaction, but the fish you catch will be something that you can be proud of.
It's a Different Environment
You can explore new opportunities that you don't usually get from lake fishing. Deep-sea fishing makes you feel alive, and you look forward to accomplishing something. The usual fishing activities when you go to the lake harbor are incomparable to the excitement you get when you go deep-sea fishing. There are also customized trips according to your preference. Deep-sea fishing is definitely a unique experience that allows you to interact with a whole new environment.
It's the Adventure of a Lifetime
Your fishing adventure is going to be unforgettable because you can experience it all in this wonderful deep-sea fishing location. But you will also have all the supplies and gear you need without having to worry about spending more.
Everything is ready and provided for you. Even requests and other preferences are guaranteed to give you the most enjoyable trip.
The benefits of pleasure deep-sea fishing are tremendous. It's truly a life-changing experience worth trying.