Maximum Your Fun When in Mexico by Going on a Snorkeling Tour With Your Friends, Family, or Even With Your Significant Other!
If you are vacationing in Los Cabos, Mexico, chances are that you are looking for something fun to do during the day. Anyone can sit on the beach and bask in the sun, but it is not every day that you have an opportunity to get on a boat for a snorkeling excursion. The boat tours at Book Now Adventures offer a variety of packages for you to get out on the water and enjoy the company of your significant other, your family, or your group of friends. One of the activities that you can take on is a snorkeling tour.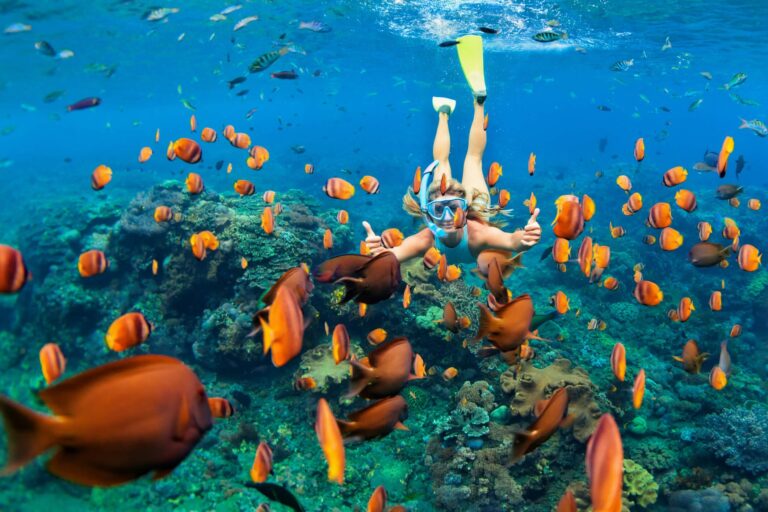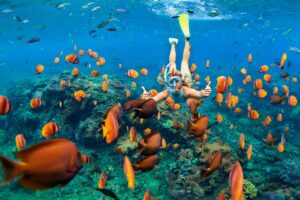 Fun For All Ages
While on the boat, your captain will take you out onto the water where you will eventually anchor at a tropical cove. Typically the reefs are filled with much colorful fish, which is your primetime to snorkel. Snorkeling is an activity that is fun for the whole family and extremely easy to learn. Your snorkeling tour will be at one of the two top destinations for the activity – Santa Maria Cove and Chileno Bay – and it will last about an hour and a ½. All the gear that you may need will be provided by us, so there is nothing to worry about when abroad.
The Experience of a Lifetime
Snorkeling can be done in all kinds of weather – rain or shine – so you have no excuse for not coming aboard. A snorkeling tour with our boat company in Cabo San Lucas can top of your Mexican vacation. Once you finish your tour, you will be able to enjoy a drink on board, a beautiful view of the skyline, and maybe even a sunset. Not only is it a fun activity, but it is one that you will be able to remember for years to come.
If you are ready to schedule your snorkeling tour with us while you are in Mexico, give us a call today at (909) 418-4533!