When you go on vacation to somewhere exotic and tropical, you'll want to experience everything it has to offer. But experiencing sometimes means getting away from the land and all the other vacationers and taking a trip out on the water. Know the best reasons to take a private yacht charter in Cabo San Lucas and get as much enjoyment out of your next vacation as possible.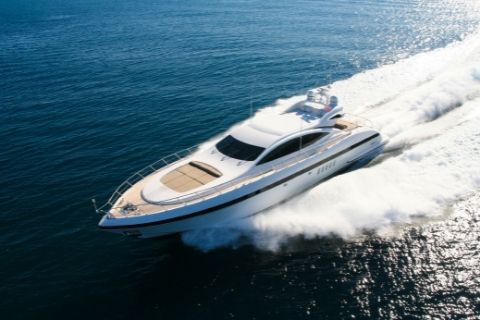 Admire the Natural World Without Interruption
When you plan a vacation, chances are that a few hundred other people have the same idea. Even when you make hotel reservations, there's still a better than likely chance other tourists will surround you, laying claim to their own part of the beach.
One of the best benefits of chartering a private yacht is that you don't have to deal with crowds, noise, or any interruptions from other vacationers. It'll just be you, your friends, and your family enjoying each other on the water.
Leave the Sailing To Others
Getting away from the hustle and bustle of the shore is ideal, but it can seem like a headache to deal with all the logistics that go into using a yacht, but chartering eliminates the problem. Leave the sailing to the professionals so you and your family can enjoy the sun and ocean in peace.
All you have to do is sit back and relax as sailors keep the yacht steady, navigating it safely through the water. No prerequisite knowledge is necessary, just hop on and enjoy the ride!
Explore At Your Own Pace
Chartering a private yacht in Cabo San Lucas also comes with the benefit of exploring on your own time and nobody else's. Chartering your own boat means you largely dictate the day's events; a guided tour or a larger party won't hold you back.
Keep to your own itinerary, set sail when you want to, and come back when you need to head back to shore. Going with others can cut activities short, and that's not something you want when you head out on vacation.
Get the Vacation You Want
When you go on your vacation, the only time you should work on is your own. Chartering private yachts allows you to do just that without having to deal with the logistics or with others' schedules. Plan your getaway with yourself in mind, and don't let anyone else dictate your itinerary.