The Arch of Cabo Is One of the Most Iconic Spots to See Up Close, and There Are Many Ways to Explore It.
In Cabo San Lucas, one of the most popular landmarks is the famous Arch. It's also known as "Lands End" and is commonly seen on brochures for vacations in Cabo, postcards, and more. It's a rock formation that is located at the most southern tip of the Baja California peninsula in Mexico. It was naturally carved millions of years ago by waves, wind, and erosion. Due to its scenic appeal, it attracts countless tourists year-round who come by boat, go snorkeling around the Arch, and more. You might be wondering about all the other ways to explore the arch. Keep reading.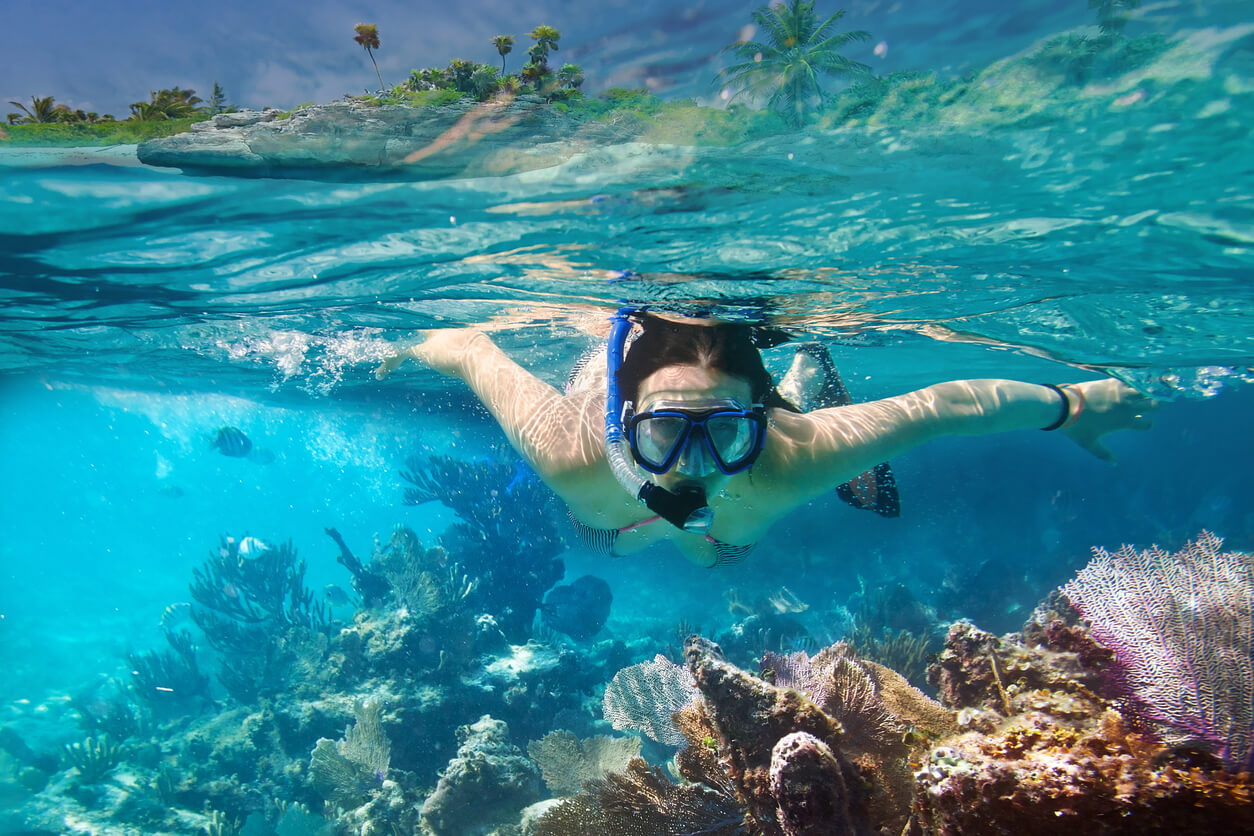 You can enjoy a relaxing ride on a yacht with access to an open bar and hors d'oeuvres. Get an up-close look at the Cabo Arch, Lover's Beach, and maybe even some wildlife in the sea. You'll have the chance to see some whales, rays, dolphins, turtles, and more. While out on the water, you can engage in snorkeling, paddleboarding, swimming, and more.
Go On a Snorkeling Adventure
If you're interested in seeing the Cabo Arch differently, along with some colorful fish in their natural habitat, snorkeling is the way to do it. The clear water in Cabo is perfect for exploring different coral, tropical fish, and marine life. You'll be able to cruise along the Baja California coastline to get the amazing views of the Arch and even see some sea lions along the way. Lover's Beach, right by the famous Arch, is popularly known for snorkel adventures.
Take a Sunset Sailing Tour
While in Mexico, it's impossible to not see a stunning sunset, and while in Cabo, you'll be able to get some of the most amazing views when you're on a boat. You'll have the chance to watch the sun hide behind the horizon while you're out on the water in a boat looking past the Cabo Arch.
To schedule your snorkeling or boat tour in Cabo San Lucas, B.C.S, call Book Now Adventures at +1 909-328-0889 now!