While on vacation in Cabo, you are probably looking at ways to make the most out of your vacation time. Whether you are with family, friends, small children, or with your significant other, there is no better way to spend the day than on a private boat. Going fishing in Cabo on a private boat will ensure that everyone has fun.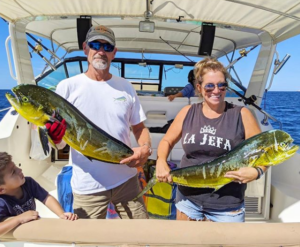 It's Fun for the Whole Group
At Book Now Adventures, we always make sure to continue to improve our fishing adventures for or clients and adding new equipment and products to make the day even better. Our yachts feature fun adventures and activities for the whole family to enjoy. Apart from this, we also ensure a fun and worthwhile fishing experience in Cabo San Lucas, B.C.S. We have all the latest video equipment for capturing underwater adventures, like underwater fishing action shots.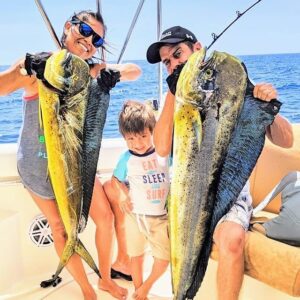 Our crew is talented, and we make sure to bring the fun to a whole new level for everyone to enjoy. While fishing in Cabo, the captain will be able to take you to a few different fishing sights, where you will be able to target the kind of fish you seek. While onboard, you can also take part in other water adventures like snorkeling and paddleboarding, but make sure to inform the captain that you are interested in these.
Quality Services from Start to Finish
Fishing in Cabo can't get any easier as we supply all the necessary equipment for the adventure. All our equipment is well-maintained, and we make sure to keep costs low for the entire adventure so that families and friends can have amazing experiences while in Cabo San Lucas, B.C.S. Fishing with Book Now Adventures in Cabo San Lucas will be a memory you won't forget.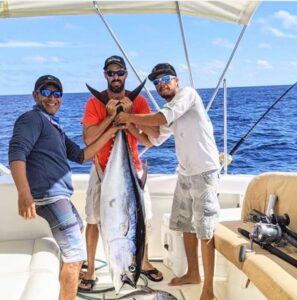 To schedule your fishing trip with us, call our expert and fun team today at +1 909-328-0889 and let the adventure begin!