Fishing in Cabo San Lucas: Everything You Need to Know
The southern tip of Baja California is widely known for its gorgeous beaches. Thanks to its amazing scuba diving spots, Cabo is among the top locations of countless travel brochures. If you are thinking of going fishing, here is everything you need to know about doing it in Cabo!
An Abundance of Billfish
Since Cabo is home to the highest-paying Marlin tournament not only in the country but in the world, you might have a certain image in your head when it comes to fishing in its deep blue waters. A beautiful Marlin leaping out of the water, just waiting for you to catch… And you would be right! Cabo probably holds the record for most Billfish record breaks in the world. Still, fishing in Cabo is about more than giant Billfish.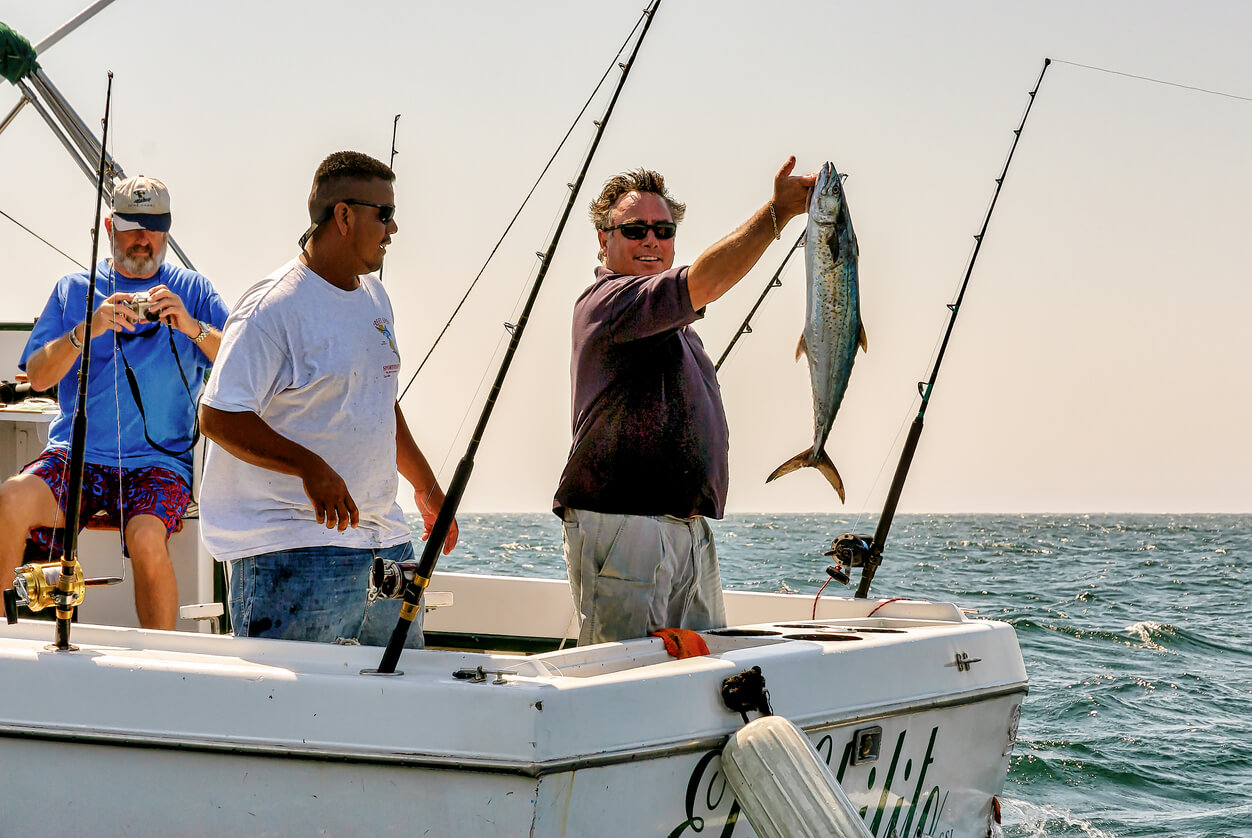 Fishing Seasons
One of the best things about trying your luck fishing here is that there really is not a slow season. Whether you are an inshore angler or prefer more offshore fishing, there is always something waiting for you to catch on the other end of that line. You can go deep sea fishing in Cabo's waters, rife with just about any big fish you can think of. You can catch striped, blue or black Marlin, other Billfish, Pelagics like Dorado or Tuna, and so many other species!
You can also go for inshore fishing and experience the joy of catching the Pacific Roosterfish, or as it is locally known, Pez Gallo. In addition to that marvelous fish, you can also try your luck for Sierra Mackerel or Jack Crevalle (a.k.a. Toro)!
Whether you want to dip your toes in fishing for your vacation in Cabo San Lucas, B.C.S, or would like to experience a private yacht tour, Book Now Adventures is here to offer quality services and the most unforgettable experience. Call us if you have questions and inquiries!