You Can Go Snorkeling and Explore Cabo San Lucas in a Different Yet Worthwhile Way
There's a lot more beauty to Cabo San Lucas than just what you see when you first arrive at your resort. Yes, there are beautiful beaches, tropical weather, and the glistening ocean, but there's more to it than you might think. Cabo also has amazing sights that you can see, but you're going to need a snorkel. When you go on a snorkeling adventure, you'll be able to witness the stunning marine flora and fauna found in Cabo.
Snorkeling in Cabo
All you have to do is put on your snorkel and jump into the water while on a boat tour. You'll have the opportunity to cruise along the coastline while you see various attractions like Land's End, the Arch of Cabo, Lover's Beach, and you might even run into a few sea lion colonies. Cabo is known for its various rock formations and landmarks which you'll be able to see up close while on a snorkeling tour.
Cabo is a widely popular vacation destination since it's full of scenic beaches, tropical weather, and sunny days. The marine life is also fascinating, along with the underwater landscapes. With some snorkel gear, you can see it all for yourself and embark on the magical experience.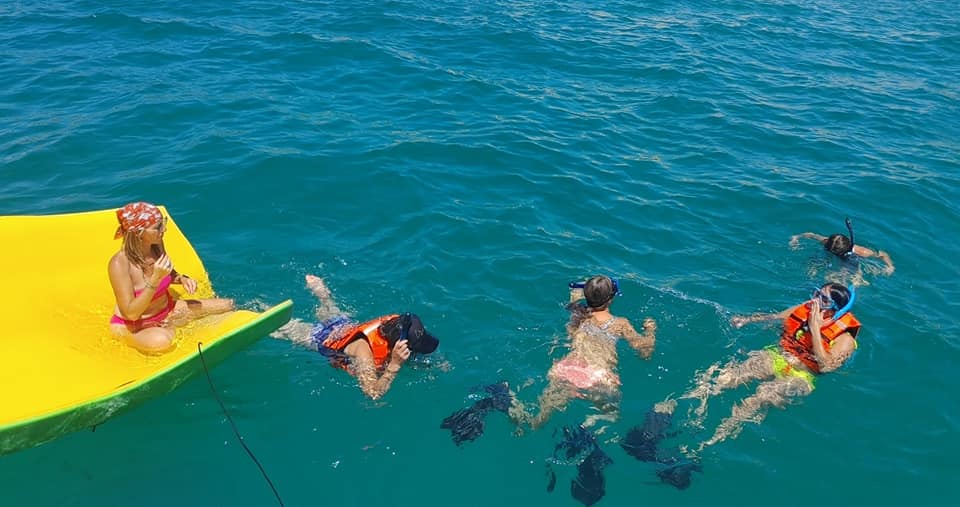 Explore Some Can't-Miss Locations
There are some locations in Cabo that you can't miss while on vacation, but they might only be accessible by boat. These include the famous Cabo Arch and Pelican Rock. Pelican Rock is one of the most famous destinations for snorkeling, and it's where you can potentially see some aquatic species up close. These species can include:
Rays
Sea Turtles
Parrotfish
Surgeonfish
Angelfish
Moorish Idols
A snorkeling tour is a great way to see the magic that is underwater in Cabo and engage in a fun activity with the whole family.
If you're ready to schedule your snorkeling adventure while in Cabo San Lucas, B.C.S, be sure to call Book Now Adventures at +1 909-328-0889 today!