Taking a Swimming Cruise While in Cabo, Mexico Can Be the Highlight of Your Trip. There Are Many Activities to Take Part in While on Board!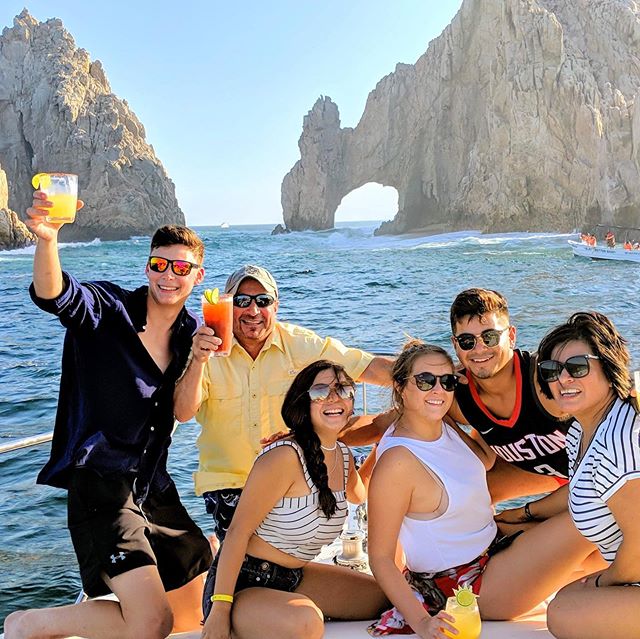 Going to Mexico usually means that you will be able to indulge in the ultimate amount of relaxation, minimize stress, and maximize the fun. You can start off your trip by taking a swimming cruise and getting out into the open water in Cabo. You may be thinking about what could be so fun about being on a boat. Well, there are actually many different activities that you can try and many of them will be fun for the whole family so don't be shy when it comes to bringing the kids. 
Bring the Water Equipment
When you rent a charter with Book Now Adventures, you will end up exploring some of the most beautiful bays and beaches that Cabo has to offer. The boat will stop out at sea where you will be able to have some fun or relax in the sun. Bring your own water floatation devices and make the most out of your time in Mexico. Paddleboarding is another activity that you can take part in, just let the captain know ahead of time so that we can supply the gear that you will need. 
Swim With the Fish
For additional fun, you can swim with the fish during a snorkeling adventure while on your swimming cruise. The captain will sail to some of Cabo's most tropical caves which are surrounded by tons of luminous fish. We will go over the basics with you so you have nothing to worry about. 
You can finish off your swimming cruise and end the day by watching the sun go down over the water with a drink in hand or maybe even a nice snack. This kind of charter is fun for everyone, and our crew in Cabo San Lucas, B.C.S strives to make sure you have an enjoyable time onboard. Call +1 909-328-0889 today to schedule your cruise with us!