Gather the Girls Together While in Los Cabos and Embark on a Private Yacht Charter That Will End up Being the Highlight of Your Trip!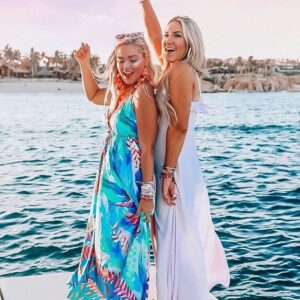 Are you a bride-to-be? Maybe you are the maid of honor who is looking into different ways to make the bride's bachelorette party one that she will never forget. Whatever the case may be, a trip to Cabo San Lucas, Mexico isn't complete without getting on a private yacht charter. This is the perfect way to get the girls together and have fun while sailing on the water.
An Experience That You Will Never Forget
Every boat needs a sailor or a driver and at Book Now Adventures, we have that covered for you. While on the yacht, you will be able to bask in the sun, enjoy the warm weather, and of course, enjoy quality time with your bachelorette party. Having fun while aboard is simple – whether you just want to relax on the open water, go sightseeing, or even try out some fun activities like snorkeling and paddleboarding, it is all possible on a private yacht charter. What better way to spend your last few days as a single woman before starting the new blissful married chapter of your life?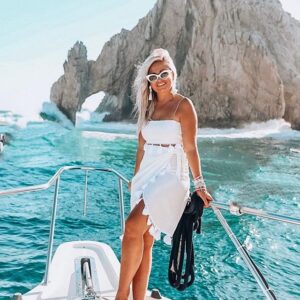 A Private Experience
During the bachelorette party, you probably want to have the maximum amount of privacy so that you can enjoy the time with your closest friends and family. This makes the private yacht charter experience that much better. You don't have to worry about sharing the boat with strangers, accommodating others' needs, or dragging along on activities that you are not interested in. Renting a private boat in Cabo San Lucas, B.C.S will get you out of the sweaty clubs where you will be on a hunt for your girls and maneuvering around crowded bars. The captain on board will do everything possible to ensure that you are having a blast for your bachelorette party.
If you are ready to schedule your private yacht charter for your bachelorette party, give us a call today at +1 909-328-0889!