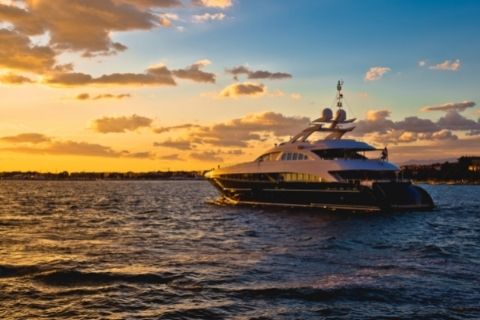 Cabo San Lucas has beautiful beaches, great weather, and fantastic nightlife, making it the ideal tourist destination. Apart from thrilling excursions, Cabo San Lucas also gives you the chance to experience luxurious activities. This city is full of world-class golf courses, upscale shops, fine dining, exclusive spa services, and private yacht tours.
Here are five ways to make your Cabo San Lucas more luxurious so you can be pampered like royalty and live like the rich and famous.
Get a Bird's Eye View of Cabo San Lucas
Book a private helicopter ride and fly high above the city for an exciting and luxurious day activity. Experience Cabo San Lucas from a bird's eye view with 360-degree panoramic views of the city's famous beaches and landmarks, such as the arch.
Dine at the Finest Restaurants
Cabo San Lucas is a paradise for foodies. Another way to make your Cabo San Lucas trip more luxurious is to dine at the finest restaurants with the best views. Eat entrees cooked by Michelin star chefs while you enjoy a view of crashing waves upon the beach. San Lucas serves up thrilling plates and experiences from elegant dining rooms to casual seafood restaurants. Endless margaritas and seafood are the highlights of this city, along with world-class wine.
Golf at World-Class Courses
Golf on the same greens as the champions. San Lucas offers eleven months of sunny skies and rain-free weather, making it one of the hottest golf destinations in the world. Cabo San Lucas provides famous courses such as the Cabo Del Sol Ocean Course and Diamante's Dunes Course.
Take Private Yacht Tours
One of the best ways to enjoy the weather and experience the stunning view of Cabo's coastline is to book a private yacht tour with your family, friends, partner, or even solo! Sip on your favorite drink as you coast along with iconic San Lucas landmarks.
Spend all day in the sun or book a sunset cruise, either way, enjoy the astonishing views this city offers.
Experience the Luxury Spas
Cabos San Lucas has some of the largest and most opulent spas in Mexico, offering treatments that combine modern and traditional wellness practices. From deep-tissue massages to anti-aging treatments, San Lucas offers top-of-the-line facilities for you to enjoy.
Thanks for reading our list of top five ways to make your Cabo San Lucas trip more luxurious. Next time you visit Cabo San Lucas, enjoy the finer side of life and book all your private yacht tours and excursions with us at Book Now Adventures. We guarantee fun in the sun and unforgettable memories.