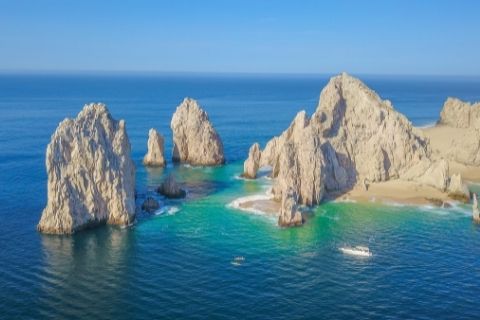 Cabo San Lucas is known for its beautiful beaches, mouthwatering food, vibrant lifestyles, and never-ending excursion options. While many visitors go to Cabos San Lucas for the luxurious hotels, others want to bask in the surrounding nature and go on adventurous journeys. From whale watching to diving in the deep blue sea, there are many active and adventurous things to do. Before you start your exploration, here are five tips for choosing a Cabo San Lucas Excursion.
Create a Vacation Budget
Before planning your trip to Cabo San Lucas, it's best to secure a vacation budget and stick with it. It's so easy to fill your day with luxurious dining and adventurous tours, but you should figure out how much you're comfortable spending so that you can narrow down your choices.
Be Realistic About Your Activity Level
Many boat excursions in Cabo San Lucas are relaxing and don't require physical activity like whale watching, private boat tours, or sunset cruises! However, others want their adrenaline pumping. When choosing an excursion, the biggest mistake you can make is not being realistic about your activity level. Many tour guides will mark activity levels in the description, but it's up to the participant to understand the definitions and be realistic about their ability. If you're not clear on how active you need to be, ask the guides for clarification.
Read the Fine Print
When booking a tour, it's essential to read the entirety of the terms and conditions. Many tour guides will note important information in their description, such as if snacks or drinks are included, what you need to bring, or if extra payment is required upon arrival. Don't gloss over information and make sure you understand the terms and conditions wholeheartedly; if not, ask questions!
Have a Flexible Schedule 
Unfortunately, sometimes plans fall through. Whether it's inclement weather or not enough participants, having your tour canceled can put a damper on your day. When booking excursions, it's always best to have a plan B. You want to ensure that your trip to Cabo is fulfilling.
Read & Report Good (& Bad) Experiences
When choosing your next excursion, you should always read the reviews—good or bad. Reading reviews will allow you to narrow down your choices and anticipate your experience. After you have experienced your tour, you should leave feedback to help future travelers be confident in choosing their next adventure while also helping the guides improve their excursion or stay consistent with their excellent service.
Instead of being overwhelmed by planning, be sure to look over our five tips for choosing a Cabo San Lucas excursion to ensure you're picking the best activities for your next trip. Consider your budget, activity level, the fine print, your itinerary, and the reviews before your next excursion.