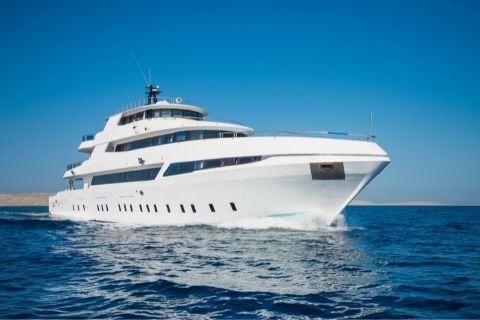 When planning an event, you're always trying to find different ways to make the day even more special. Hosting your event in a drab building is underwhelming and forgettable. Instead, host your event on a private boat!
From bonding with friends to corporate events, yachts offer an excellent venue for any occasion. Hosting an unforgettable party on a private boat in Cabo San Lucas is a fantastic way to upgrade your event into a luxurious excursion.
Yachts offer privacy and exclusivity to your event, making the event even more spectacular! Read on to explore five events you should host on a private boat.
Celebrate Your Product Launch
Who said you couldn't host a corporate event on a boat? For an exclusive product launch or PR party, you could host your event on a private yacht while sailing the beautiful sea. The wonderful experience and stunning view will impress your guests and even bridge together potential business partners and investors.
Make Your Birthday Unforgettable
One of the most remarkable ways to celebrate your birthday is by surrounding yourself with your loved ones while sailing on the beautiful ocean. Whether you're celebrating your sweet 16, 21st, or 60th, anyone will enjoy renting a private boat for their big day.
Bathe in the sun all day or sail to watch the sunset; either way, you will have the most fabulous time on your birthday.
Toast To Conquering a Life Milestone
Whether you're celebrating a job anniversary, retirement, wedding anniversary, or just celebrating your journey in life, you deserve a toast or two! Bring a Bluetooth speaker, champagne, light food, sunscreen, and good vibes! Sail away with your friends and family to acknowledge your accomplishment.
Relax in the Sun for Your Baby Shower
Celebrating the new baby's arrival on a private boat is a wonderful way to congratulate the mom and her new baby. Guests can enjoy delicious finger foods and beverages while looking at the beautiful Pacific ocean.
Decorate the yacht in various pretty colors to make the event even more special! Hosting your baby shower on a private boat presents an excellent opportunity for gorgeous family photos with the new baby.
Host Your Bachelor or Bachelorette Party
Enjoy your last moments of single life before achieving a new milestone and beginning a new story with your spouse! Celebrate your bachelor or bachelorette party on a private boat to create great memories with your best friends.
Bring your favorite drinks, play your favorite tunes while you sunbathe all day, have a dinner cruise, or go deep-sea fishing out on the open water and celebrate in a secluded setting!
These five events you can host on a private boat are just the beginning; there are endless reasons to celebrate on a private yacht. Turn your celebration into an exclusive party for you and your friends. Book Now Adventures offers the best private excursions in Cabo San Lucas and can guarantee 100 percent satisfaction.
If you're interested in hosting your next event with Book Now Adventures, contact us to answer any questions about our private yachts or other services.