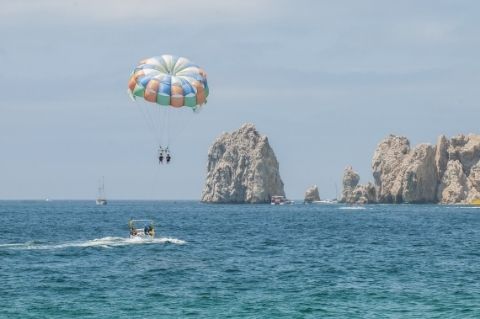 When life gets stressful, it's necessary to take some time to yourself to unwind and refresh. To decompress, it sometimes requires getting away from your everyday life and experiencing a whole new place. When you start to feel the stress becoming too much, know the top four reasons to visit Cabo San Lucas in 2022, a place that specializes in relaxation.
The Ease of Getting There
Many people have the idea that tropical paradises are difficult to get to, often needing an airplane ride or a boat cruise to get there. But that isn't the case with Cabo San Lucas; there are several ways to get there, each one offering a new experience.
Two of the most popular methods of transportation include a cruise ship and traveling by car. With cruises, you can experience all the fun it entails, but with driving, you can plan an unforgettable road trip, culminating in your ultimate destination of Cabo San Lucas.
Ideal Vacationing Weather
When it comes to weather, Cabo San Lucas provides its visitors with a perennial summer that few other places can match. With a year-round tropical climate, Cabo allows visitors to come at any time of the year and swim or sunbathe to their heart's content.
When you come from a place that suffers from snowfall in the winter, Cabo is a fantastic place to get away and remind yourself how warm the world can be.
Endless Sandy Beaches
An issue some vacationers often run into is that whatever tropical paradise they go to, the beach gets crowded quickly. But one of the benefits of Cabo San Lucas is that it's nothing but sandy beaches for you to lay down and relax on.
There are plenty of beaches to roll out your towels and enjoy the water, whether it's Costa Azul, Bahia Santa Maria, or Solmar Beach. Try out all the different spots near the ocean, find your favorite one, or move when one place gets too crowded for your liking.
An Endless Number of Activities
With Cabo at the tip of Mexico's Baj California peninsula, there's no shortage of water-based activities to participate in during your trip. One of the most popular is private boat tours in Cabo San Lucas; these trips give you firsthand experience of the natural beauty of the area.
If you want to get away from the other vacationers, you can spend some time on your own or with friends on these excursions without needing to deal with others during the experience.
Make Your Next Vacation Worth It
When planning your next getaway trip, keep some reasons to visit Cabo San Lucas in mind. It's a tropical paradise with an endless amount of fun to be had, whether on your own or in a group. Make the most of your trip and know what attractions to visit and what activities to take part in.