Have fun in the sun while out fishing in Cabo.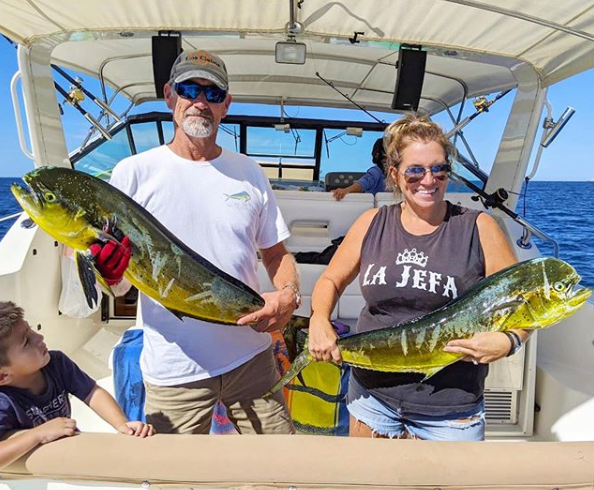 If you are vacationing in Cabo San Lucas and have yet to go fishing, you're in for a treat. Cabo is known as one of the best places to fish, aside from being an often desired vacation spot. The climate is ideal for vacation, and the fish are ready to bite. Here's why you should embark on this adventure while on vacation.
Cabo is the Marlon Capital of the World
Cabo San Lucas, in other words, is known as "The Marlin Capital of the World." This is, for obvious reasons, as the waters around Cabo are home to Striped Marlin, Blue Marlin, and Black Marlin. Some of these fish can get pretty large. In fact, you can spot some that weigh up to one ton!
Aside from catching Marlon, the Sea of Cortez also has other fish that are ready to bit on the bait. Some popular fish species include Wahoo, Dorado, Yellowfin Tuna, and even Roosterfish. A large number of fishes in the water can make the entire fishing experience that much more exciting and unforgettable.
A Family-friendly Activity
Going out on the water to fish can be fun for the whole family. It is a fascinating way to experience Cabo, and when you fish with Book Now Adventures, you will have the chance to maximize the fun for everyone when out on the water. The yachts are equipped with all the necessary gear, and you can let us know if you want to embark on other water activities, like snorkeling while out at sea.
Stunning Views and Ideal Weather
The views in Cabo are oftentimes stunning. You can choose to fish in the sparkling waters surrounding El Arco, which is the famous arch in Cabo. The weather is hot and sunny almost all-year-round, which is perfect for a fishing trip.
If you are in Cabo San Lucas, B.C.S and want to go fishing, call +1 909-328-0889 to schedule the trip!