Enjoy a Nice Swim While in Cabo San Lucas at Some of the Most Stunning Beaches or While on a Private Boat.
Cabo is known for its stunning beaches and there are quite a few of them to choose from. While many of them are safe to swim in, there are some that you should be cautious of due to their depths and wave conditions. Whether you're looking to swim in the waters while on the beach itself or while on a private boat, it's important to know where it's safe to do so. Here are 3 beaches that you can safely swim at while in Cabo.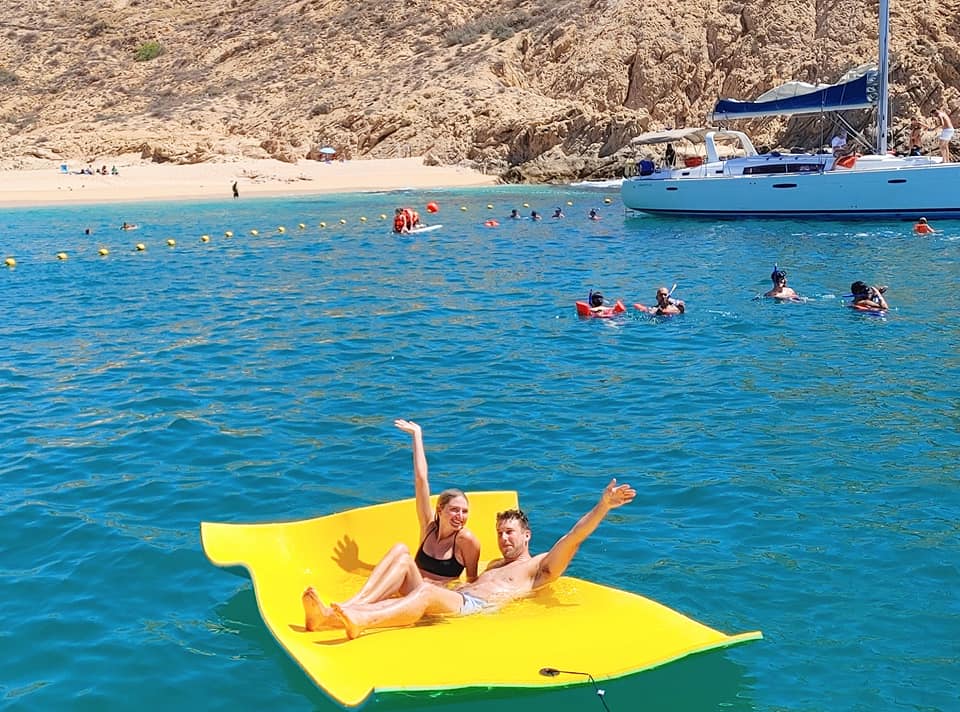 Medano Beach
This is a beach that is located in downtown Cabo and proximity to many of the resorts. It's one of the most swimmable beaches in Cabo San Lucas and also the longest. The area around the beach is full of bars, resorts, restaurants, people, lifeguards, and more. The water is protected from many of the dangers that are found on other beaches, so it's ideal for swimmers.
Lover's Beach
This is a stunning and swimmable beach that is accessible only by boat. Getting on a private boat and making a stop at the Land's End arch is something that you don't want to miss out on. There are many snorkeling spots along the way. Lover's Beach is beautiful in itself, but the journey to the beach is the icing on the cake.
Chileno Beach
It's you're in the hotel zone or staying at a luxury resort in Cabo, this is the beach for you. It's a public beach and is considered to be a favorite amongst the locals of Cabo. While there aren't as many conveniences and amenities at Chileno Beach like there are at Medano Beach, there are lifeguards on duty, palapa, and restrooms. It's also one of the top snorkeling locations in Cabo, which is also what makes it ideal for swimming.
If you want to book a private boat ride and go swimming at some of the ideal beaches in Cabo San Lucas, B.C.S, call Book Now Adventures at +1 909-328-0889 now!