There are a few well-known spots in Cabo San Lucas, and most of them are must-visit places. One of them is the Arch of Cabo San Lucas or El Arco. It's a rock formation that is well-known to locals and tourists. It's located at the southernmost point of the Mexican Baja Peninsula, and it's more than three stories tall. There are a lot of reasons to explore this arch and in several different ways. Whether you're on a sunset cruise or a standard boat ride, here's why you should visit the Arch of Cabo.
It's the Meeting Point of 2 Bodies of Water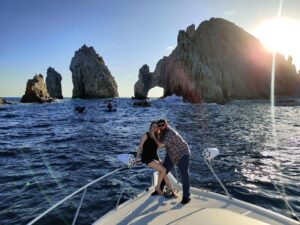 The Arch of Cabo San Lucas is where two bodies of water meet, and it's also the end of the third-longest peninsula in the world. The Baja California peninsula stretches for 800 miles. On one end you have the Gulf of California, and the Pacific Ocean is on the other end. The Arch is where the two bodies of water meet. You can see El Arco from land, but you can't get to it without crossing the water. This is why many people choose to see the beauty on a sunset cruise, on snorkeling trips, and more.
There's Local Wildlife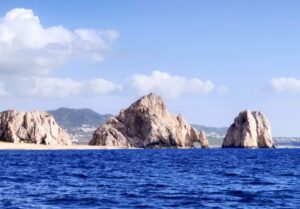 You can see plenty of sea life above and below the water around the Arch. The waters around Cabo are rich with sea life and they have some of the most diverse aquatic ecosystems. From seabirds to tropical fish, turtles, eels, whale sharks, and more, there's a large chance that you'll get up close to some of these animals.
It's an Iconic Location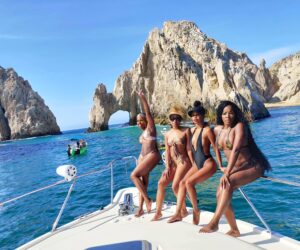 Even though there are many reasons to visit El Arco whether you're on a sunset cruise or on another adventure, one of the main reasons is simply because it's iconic. It's a popular and well-known spot in Cabo and one that should be experienced up close to get the full effect.
If you want to schedule a sunset cruise to see El Arco in Cabo San Lucas, B.C.S, call Book Now Adventures at +1 909-328-0889!