You might be considering taking a fishing trip while on vacation in Cabo San Lucas, and here's all that you can expect before you go.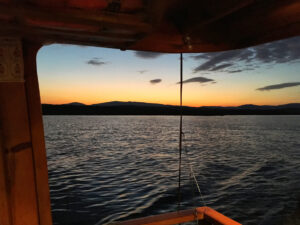 Anyone who's a fan of fishing probably knows that it's something you should do while in Cabo. It's one of the fish capitals and is often very exciting considering the types of fish that swim in the sea.
The southernmost tip of Baja California is famously known for its amazing beaches and the rock formation, El Arco. However, Cabo is also known for its excellent fishing opportunities. Cabo is also the place where you can enter the highest-paid marlin tournaments in the world. But that's not all that you can catch.
One of the best parts about Cabo San Lucas is that there is practically never a low season when it comes to fishing. No matter if you're inshore or offshore, there's is likely to always be something at the other end of the line.
Catching Striped Marlin
Cabo San Lucas is considered to be the Marlin Capital of the World, and it can surely prove that it deserves that name. They are some of the most active fish that you could have on your line while out on the water. The peak season for these fish is from November to March, but you're likely to have a high chance to catch one year-round.
Inshore Fishing
While most people choose to go offshore for their fishing adventures, some prefer inshore waterways. These can be just as fun and rewarding in terms of your catch. This is also a way for families to bring their kids along and teach them the tricks of the trade.
To schedule your fishing adventure while in Cabo San Lucas, B.C.S, call Book Now Adventures at +1 909-328-0889 now!