More than 40 million go fishing every year. It's a great activity to do on your own, with your family, or friends. When you're in Cabo San Lucas, you'll quickly find out that it's the fishing capital of the world. Whether you've come here specifically for this adventure or you're just exploring this hobby while on vacation, it's best to keep in mind some helpful tips. The following tips can help keep you calm and not overwhelmed if you're a first-time fisherman.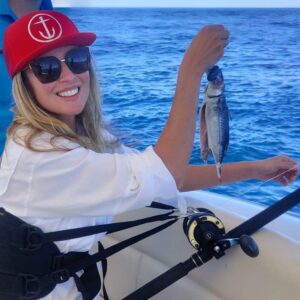 What to Bring:
A fishing rod and reel
A monofilament fishing line
Fish hooks
Fishing weights
Plastic or cork bobber
Live bait or fishing lures
In Cabo, many companies that take you out on fishing adventures provide all of the essentials for you, but you're more than welcome to bring your own.
How Can I Learn to Cast?
Once you've chosen your spinning outfit or spin-casting, use the improved clinch knot to tie on a weight. Find an open area that is away from people so you can practice casting. Practice makes perfect.
Catch and Release
Fish shouldn't be wasted. If you successfully catch a fish that you don't want to keep, make sure to release it quickly. Keep the fish in some water if possible and handle it carefully. When it starts to wiggle and seem like it can swim normally, let it go.
Practice Safety at All Times
To practice safety while out fishing, make sure to always fish with a companion who can help in case of an emergency. Be careful when handling any sharp hooks. Don't cast near others and make sure to be aware of your surroundings when casting. Wear proper life vests or other approved flotation devices.
Go Fish!
You're ready to go fish. Cabo San Lucas has many spots where you can test your skills!
To schedule your very own fishing adventure in Cabo San Lucas, B.C.S, call Book Now Adventures at +1 909-328-0889 now!