How to Do Proper Yacht Management
When you own a yacht, there are certain yacht management procedures and guidelines that need to be followed for the safe and responsible operation of the vessel. Whether you're cruising in open waters or anchoring near shore, running a yacht requires knowledge, skill, and attention to detail. From pre-departure planning to post-voyage maintenance, here are some helpful tips to keep in mind when running your yacht:
Have a Checklist & Pre-Departure Check
Before you set sail, it's important to make sure everything is in order so that you can enjoy the voyage safely and confidently. Refer to your vessel's manufacturer's manual and create a checklist of all the necessary steps you need to take prior to departure. Make sure all equipment is in working order, fuel levels are adequate, and navigation systems are functioning properly. Inspect your vessel for any signs of damage or wear and tear that may need to be addressed before setting sail.
Check Weather Conditions
Before you embark on any voyage, it's essential to check the weather conditions and be aware of any potential hazards. Be familiar with the forecasted wind speed, wave heights, and visibility in your area so that you can adjust your route if necessary. If there is a storm warning in effect or high waves are predicted, it's usually best to postpone or cancel your trip until the weather improves.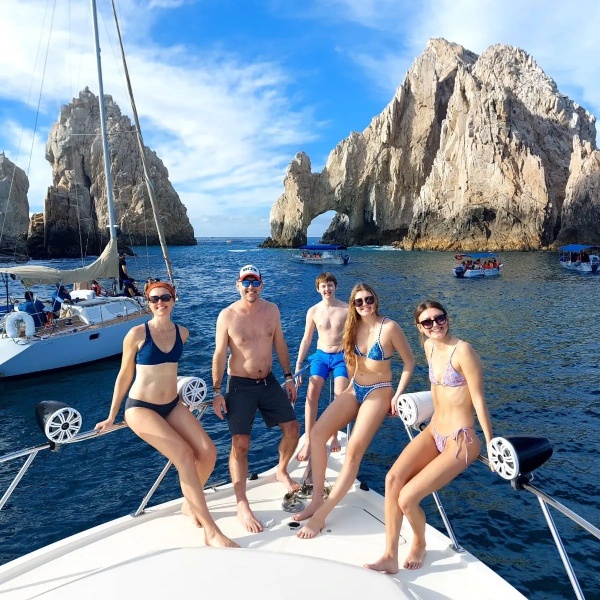 Be Aware of Vessel Traffic
When running a yacht, it is important to be aware of other vessels in the area and make sure you are following all navigation regulations. Monitor radio channels for information from authorities, and use radar to help identify any boats or obstructions in your path. Be aware of other vessels' movements and ensure that you are leaving enough space to maneuver safely.
Follow Safety Procedures
It is important to follow all the necessary safety procedures when running a yacht, including wearing personal floatation devices at all times, keeping a fire extinguisher accessible, and ensuring that the vessel is well-lit at night. Be prepared for any dangerous situations by having an emergency plan in place as well as first aid supplies and other necessary items.
If you need help finding the right boat rental service or if you are looking for a yacht management company to hire, do not hesitate to turn to Book Now Adventures today. We are based in Cabo San Lucas, B.C.S. For inquiries, feel free to call us at +1 909-328-0889.