Before You Go Whale Watching, Learn About the Common Whale Types in Cabo.
Whales are commonly seen swimming in the waters of Cabo San Lucas and they've even become a tourist attraction as people can go whale watching to see them up close. There are many different kinds of whale species out there, but not all are possible to encounter in the Sea of Cortez or surrounding Cabo waters.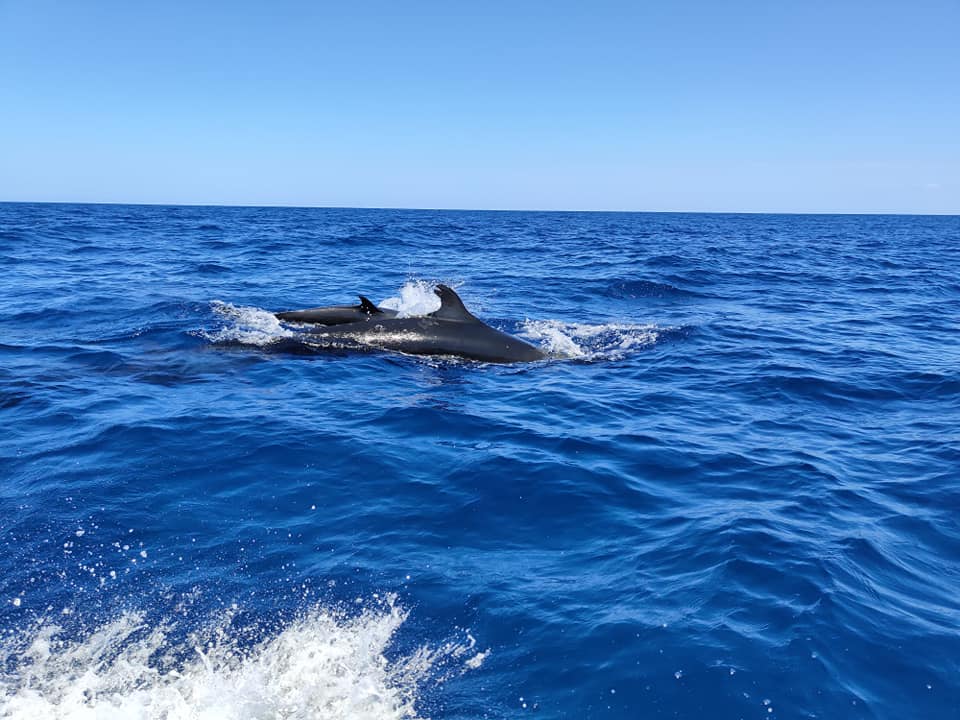 Commonly-seen Whale Types in Cabo
There are a few common whale types that you might be able to see while you're on a whale watching tour in Cabo. 5 of the species are Baleen Whales while 2 of them are Toothed Whales. Since Cabo San Lucas is the southernmost point in the Baja Peninsula, the Sea of Cortez meets the tropical waters of the Pacific Ocean. This puts Cabo in between 3 oceanic currents, which is what supports an ideal amount of diversity when it comes to Baleen and Toothed whales. Of course, there are also Humpback and Gray Whales during migration season.
A Vast Range of Marine Life
Going whale watching can be a once-in-a-lifetime experience as you'll have the opportunity to get up close and personal with the whales. Whales are quite the sight to see, and many might not expect them to be as big as they are.
During whale watching season, the most commonly encountered whale is the Humpback Whale. Following that is the Gray Whale. Aside from whales, you'll also have the option to see a wide variety of marine life when you go on a tour. This marine life can include sea lions, manta rays, seals, Mobula rays, sharks, sea turtles, osprey, and so much more.
Below are the names of some of the commonly encountered whales and their official names:
Humpback Whale (Megaptera Novaeangliae)
Gray Whale (Eschrichtius Robustus)
Blue Whale (Balaenoptera Musculus)
Fin Whale (Balaenoptera Physalus)
Bryde's Whale (Balaenoptera Bryde)
Sperm Whale (Physeter Macrocephalus)
If you want to schedule your whale watching tour in Cabo San Lucas, B.C.S, call Book Now Adventures at +1 909-328-0889 now!