The 2020 Bisbee Fishing Tournament was one that you didn't want to miss. 
Bisbee's Black & Blue Fishing tournament takes place every year, and it's been going on for the past 40 years. It's a tournament that involves catching black and blue marlin, which is commonly found in the waters surrounding Cabo San Lucas. The tournament is well known for having big boats, a lot of big fish, and of course, big prizes.
A Year's Comparison
In 2019, there were about 120 teams that competed in the tournament and more than 800 anglers. After three days of fun, the winners were able to take home prizes that amonted to $3,000,000 which wasn't even close to the tournament's record.
In 2020, the marinas were packed, and the stakes were as high as they'd ever been, but one thing was missing. Bob Bisbee, Sr., who was the founder of this tournament that is otherwise known as the "Superbowl of Sportfishing," was only there in spirit as he had passed away earlier in the year at the age of 85.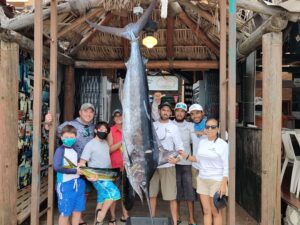 Making Cabo the Marlin Captial of the World
While Cabo San Lucas has always been a tourist destination due to the beaches and resorts, Bisbee is what gave it the title of being the "Marlin Captial of the World". Bob Bisbee Sr. made sure to always give back to the locals of Cabo and those who needed it with these fishing tournaments. In 2019, 11,000 pounds of fish were caught during the Black & Blue tournament, and it was donated to orphanages and retirement homes in the area.
Bob Bisbee Sr. was always clear that he wanted to give something back to Baja's locals. Even in the competition's opening years, he made sure that the fish went to people who needed it. The event may be too big for a simple line at the weigh-in station these days, but the fish still goes to a good cause. Last year, over 11,000 pounds of fish came ashore during the Bisbee's Black and Blue. With the help of local charities, it was all donated to retirement homes and orphanages in the area.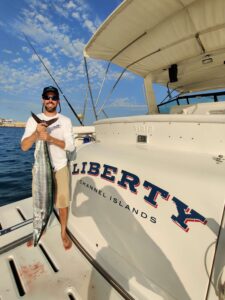 To schedule your next fishing adventure in Cabo San Lucas, B.C.S, call Book Now Adventures at +1 909-328-0889 now!