The Perks of Rental Boats for Fishing
Have you ever gone out fishing with your friends or family before? It's more than just catching fresh fish that you can cook delicious meals with. It's also about the relaxing experience that you get while waiting for a fish to bite the lure as well as the fulfillment that you get from actually getting a catch. But you can't just go to the lake in the park and go fish. You have to go to the right areas where it is actually permitted to fish. But more importantly, you'll need private boat rentals to get a good spot. The following are good reasons why you should rent private boats to go fishing: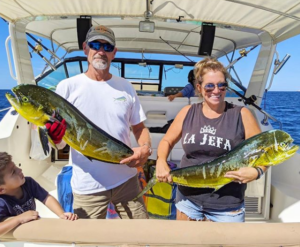 You'll fish on your own time.
You won't have to worry about anything else but fishing. It will depend on the amount of time you rent the boat, however.but at least you'll get the boat to yourself without anyone else hurrying you up to finish.
You'll find good spots.
If you just fish by the edge of the lake, you won't get much. You will probably just get small fish. But if you venture deep into the area or if you go all the way to the middle of the lake, you'll catch bigger ones that don't tend to go near the surface. You can get to a good fishing spot if you have a private rental boat.
You can get away for a bit.
Although you aren't really going on a full on vacation in a country in the other side of th world, it would still feel like you are getting away from the hustle and bustle of the city if you and your family spend quality time on a private boat in a nearby country.
These are just some of the benefits that you can get out of renting private boats so that you can fish properly. Do you want to go fishing but you need a boat to rent? Get in touch with Book Now Adventures. Our rental boats are available to our clients in Cabo San Lucas, B.C.S who want to go fishing.