Take Your Significant Other on a Memorable Sunset Cruise in Cabo
Romantic gestures are not reserved for birthdays, anniversaries, and Valentine's Day only. They can happen every day, with or without an occasion. If you are planning a getaway weekend or a week-long vacation for you and your partner, you should definitely consider taking them on a sunset cruise. It is the ultimate romantic experience and a fantastic way to witness the breathtaking beauty of Cabo as the sun is about to set.
A Unique Way to Experience Cabo
A quick research of some of the most famous activities in Cabo will tell you that you should, at some point in your trip, book a boat tour to view the fantastic scenery of Cabo. A sunset cruise lets you take that activity up a notch. Up two notches, even. It will not only show you the magnificent sites of the coast of Cabo, but you will also get to see it during the deep orange, red, and pink hues as the sun is nearing its descent. What can be more romantic and memorable than that?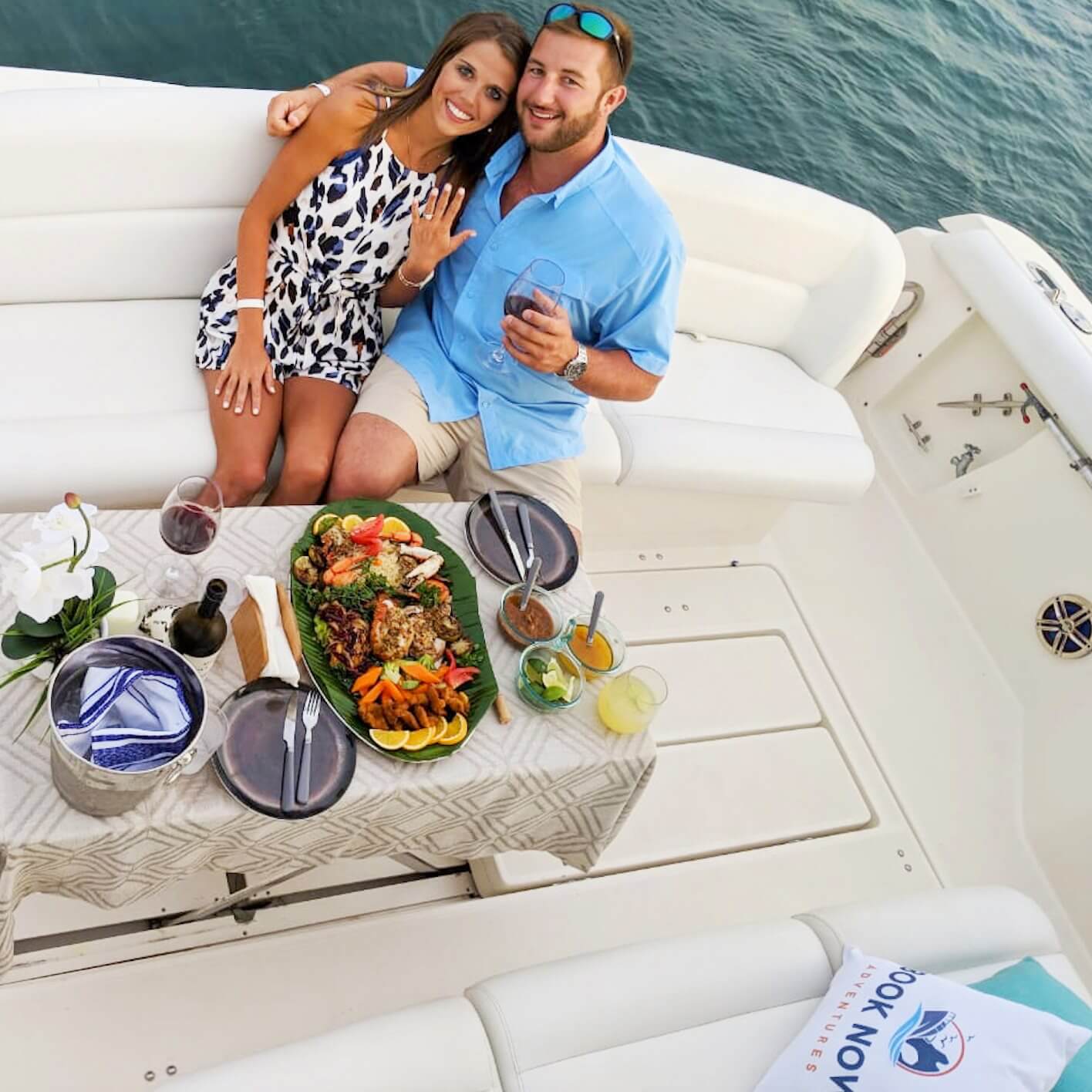 A Pleasant Surprise for Him or Her
Showing your love and appreciation for your partner is important in any relationship. By surprising them with a sunset cruise, you will effectively be showing your love through a really sweet gesture. You will be experiencing something together, making memories, and snapping unique photos of the cruise. You can choose to book a private boat for the occasion or go with a group. However, if you are planning on popping The question, it is best to choose a private tour.
To find the best rates, friendliest staff, and comfiest boats, turn to our team at Book Now Adventures in Cabo San Lucas, B.C.S. If you are interested in booking a tour or learning more about our services, just call us at +1 909-328-0889!