Booking a whale watching trip is one of the best activities that you can do with your family. However, don't just show up at the dock on the day of your trip! To have a fun and memorable experience, you should also prepare for your journey and ensure you're 100 percent ready to have a good time. You can start by taking these steps: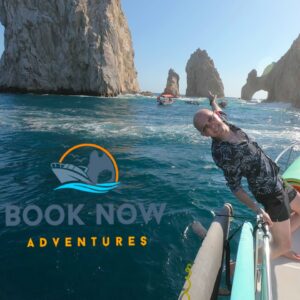 Remember to dress in layers
It can be tempting to just throw on a tank top and a pair of shorts when you go on a boat trip. However, this isn't really advisable since the weather can change throughout the day. One minute, you might be basking under the sun's heat and, the next minute, you might be pelted with large raindrops and exposed to strong winds. With these in mind, your best move is to dress in layers so you can easily bundle up when it gets chilly and just shed off a layer or two when it gets too warm.
Wear and bring sunscreen
Put on a thick layer of sunscreen before you board the boat, and make sure to put the bottle in your bag. By doing so, you can reapply your sunscreen every now and then while you're on your trip, and you'll avoid getting sunburned. Do this even if the sky is overcast; remember: UV rays can still reach your skin and cause sunburn even if the sun is hiding underneath a blanket of clouds.
Prepare for seasickness
If you already know that you get seasick, make sure to bring the medications that have worked for you in the past. If it's your first time to take a boat trip and you're not sure if you get seasick or not, your best move is to bring a couple of pills just in case. This way, you can easily take the right medications when you get woozy and nauseous on board, and you're assured that your trip won't get ruined.
Take these steps to stay safe, happy, and comfortable while watching whales with your loved ones! If you need more tips, or if you're still looking for a tour provider that offers whale watching trips, make sure to reach out to Book Now Adventures. Call us now at +1 909-328-0889 and learn more about our tours in Cabo San Lucas, B.C.S!